PharmaWeb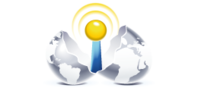 PharmaWeb simplifies and automates the process of creating and sending a request from pharmacy to supplier (wholesaler of medicines).
Whichever product of AS Systems for automation of pharmacy you have used, PharmaWeb allows connecting to the server of drugs wholesaler and receiving updated information about products on stock with prices and discounts. On the basis of this information an order can be prepared, can be sent and you could monitor its status of delivery.
PharmaWeb can automatically generate an order on reaching predefined minimum quantity of a product. This new functionality optimizes opportunities for inventory management and reduces the risk of delaying the order of scarce products, which increases competitive advantages of the pharmacy.
PharmaWeb provides information about the movement of the order on the control points of the supplier and at any time the client knows at what stage is his delivery and when it could be delivered.
Integration between PharmaWeb and PharmaStar allows generating automated requests and a direct sending to the appropriate supplier, which greatly optimizes the process of preparing and submitting requests to suppliers.