PharmaStar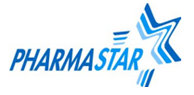 General presentation
Management of retail sales of medicines.
Since the beginning of 2005 AS Systems has offered integrated information system PharmaStar on the Bulgarian market.
PharmaStar is a modern software product, suitable for a single pharmacy and for an association of pharmacies. It offers rich opportunities for optimizing and managing business processes.
New client-server architecture of the database - MS SQL. This advanced technology is characterized by speed, performance and reliability.
Specially prepared for you nomenclature with over 30,000 items.
Continuous updates following legislative changes.
Optimized interface for fast sales with minimum processing time of a sale. Compatible with all fiscal devices available on the Bulgarian market.
Automatically pick up to three levels of packaging products and medicines.
Integrated module for customer loyalty cards to boost your regular customers and attract new ones.
Opportunity for detailed analysis and management of the processes in the pharmacy with full control of access to information.