Atlas Payroll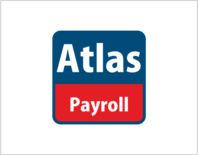 Atlas Payroll is a software solution for Payroll and Personnel Management. It is a part of the whole integrated system Atlas ERP.
Atlas Payroll can be implemented in small, medium or large companies, regardless of the number of their staff. Functionality of the system is adjustable to the specific customer requirements.
Atlas Payroll is useful for operational work and for middle and senior management in a company. Based on the levels of access, system gives a summary and numerous and complex analyzes in different sectional views and for different periods of time. This significantly facilitates the management in analyzing the employment and allows taking reasoned management decisions.
The system allows to automate routine tasks and is a valuable tool for the department Human Resource Management, enabling:
organizing business processes of management of staff without repeatedly entering the same data in the system
establishing effective accountability of the information and of task performance
analyzing and planning expenses related to staff